Brand Audit & Strategy
Logo Redesign
Website Redesign
Visual Brand Development
New Print Pieces & Signage
SEO Audit & Strategy
Social Media Audit & Strategy
Established Brand Messaging
Performed Audience Research
Carrco Painting is one of the top commercial painting and finishing companies in Texas. With over 400 employees and a $50m+ bond capacity, Carrco has worked on projects such as: DFW Airport, The Star (Dallas Cowboys practice facility), Nebraska Furniture Mart, Toyota Headquarters, Dallas Love Field, Kyle Field Stadium, Liberty Mutual Headquarters, and more.
We were excited to work with Carrco from the beginning. Their team is passionate about "painting the city" and having the opportunity to work on some of the largest commercial projects in the Dallas Metro. Carrco has an obsessive focus on safety, finishing projects, creating opportunity for their team and community, making a difference, and keeping their word. The combination of their incredible team and their steadfast promises provided us with the opportunity to tell their unique brand story in a compelling way.
Carrco's orignal logo was lacking some vital elements that were restricting the forward movement of their brand. We identified some weaknesses in their existing logo, such as being overly complex and too similar to several other logos in Dallas. Additionally, there were two different logo versions floating around that created brand confusion. See the original logo to the right, and our revised version below.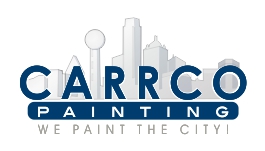 One of the goals of the logo redesign was to create a simple, yet strong mark that captures the essence and personality of Carrco. We wanted to introduce an element of commercial painting so that this was clear to their potential customers. We customized a strong and bold typeface and paired it with a simple icon to create the final logo seen below.

Final Primary Lockup & Logo Icon
The original Carrco website was pretty dated and didn't accurately show who they are in 2018. There wasn't a clear call-to-action for the website user and, additionally, the website was not mobile-friendly. In the redesign, we were able to utilize the powerful project images to display the work that they do on commercial projects in Dallas. We also made everything mobile-friendly so the new website looks just as great on mobile as it does on desktop. Check out the full site by clicking here.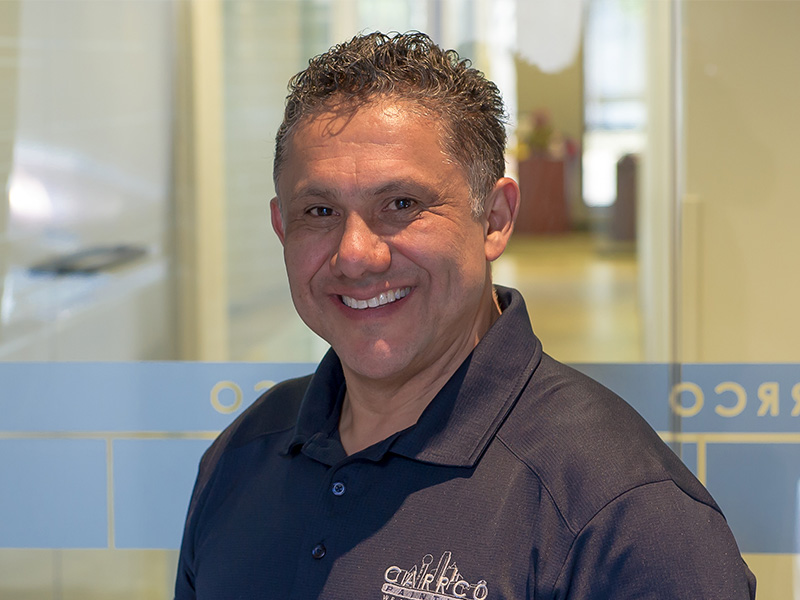 "Brand Swivel has exceeded our expectations. We sincerely appreciate their efficient and outstanding customer service, the level of detail and accountability they demonstrated on each task, and the way they conduct business as a whole. Our team could not be more satisfied with their work, and we look forward to continuing our relationship."
Javier Huerta, President – Carrco Painting